Commissions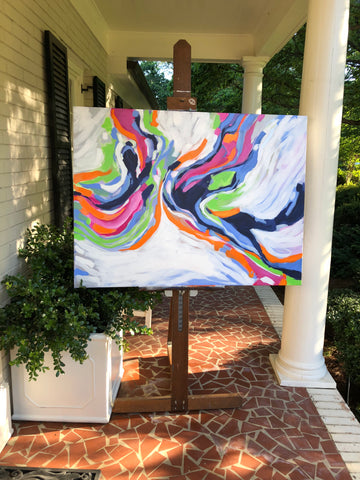 The commission process has four easy steps.
Measure your space.

Standard canvas sizes are listed below. If your size differs from what is listed below this will require special canvas order and additional cost. If you are not sure of the size I recommend using painters tape to visualize the area. Standard canvas sizes: 18 x 18, 18 x 24, 20 x 20, 24 x 24, 24 x 36, 30 x 30, 36 x 36, 36 x 48, 48 x 48, 48 x 60, 48 x 72

Know your composition.

Abstract, Coastal, Porcelain, Landscape, etc. Provide two images from my collection that inspire you. You can also view my full portfolio on my Gallery page.

Select your colors.

Five colors that will be most prominent and three accent colors.

Send an email.

Provide the above information, your name and contact information to honeyluvdesign@gmail.com. Artist will be in touch for consultation and review details. 25% deposit due upon contract agreement. Six week estimated delivery upon receipt of deposit.
Estimated Price Range
Pricing varies upon commission contract agreement. Prices range from $325.00 - 4000.00 depending upon subject matter and size.