Frequently Asked Questions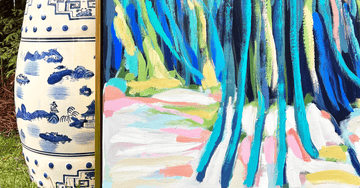 What shipping methods are available?
Each item is carefully packaged and insured to cover any damages during the shipping process. Once your item has shipped you will receive an email confirmation with tracking number.
How long will it take to get my package?
All packages typically ship within 7 - 10 business days. Holidays are exceptions and could cause a longer delay.
Do you ship internationally?
Yes, International shipping can be accommodated. The artist may reach out with additional details and pricing could be higher according to location.
Do you take commissions?
Please refer to my commission process located in main menu.